By: Joe Smeltzer
It's Steelers-Titans. It's Thursday night. It's time for Pittsburgh's celebrated offense to finally score some points. Here are three things the Steelers can do to improve to 8-2 against Mike Mularkey's crew. Let's get into it.


Key #1: Contain the read option
Photo creds to Vikings Territory
A big reason why the Titans are 6-3 is that Marcus Mariota has developed into a solid quarterback. Mariota's talent, both in the air and on the ground, makes him a threat, but what could be even more troublesome for the Steelers is that the Titans offensive style is unlike any that Pittsburgh has seen this season. The read option is deadly when done well. So the Steelers defense has a lot of different things to watch out for. If defensive cooridinator Keith Butler has designed a scheme for the Steelers to snuff out the read option, Pittsburgh has a great chance of improving to 8-2. If not, Tennessee could light up the Steelers the way they did to the Seahawks and Jags, two of the leagues best defenses.
Key #2: Stop the run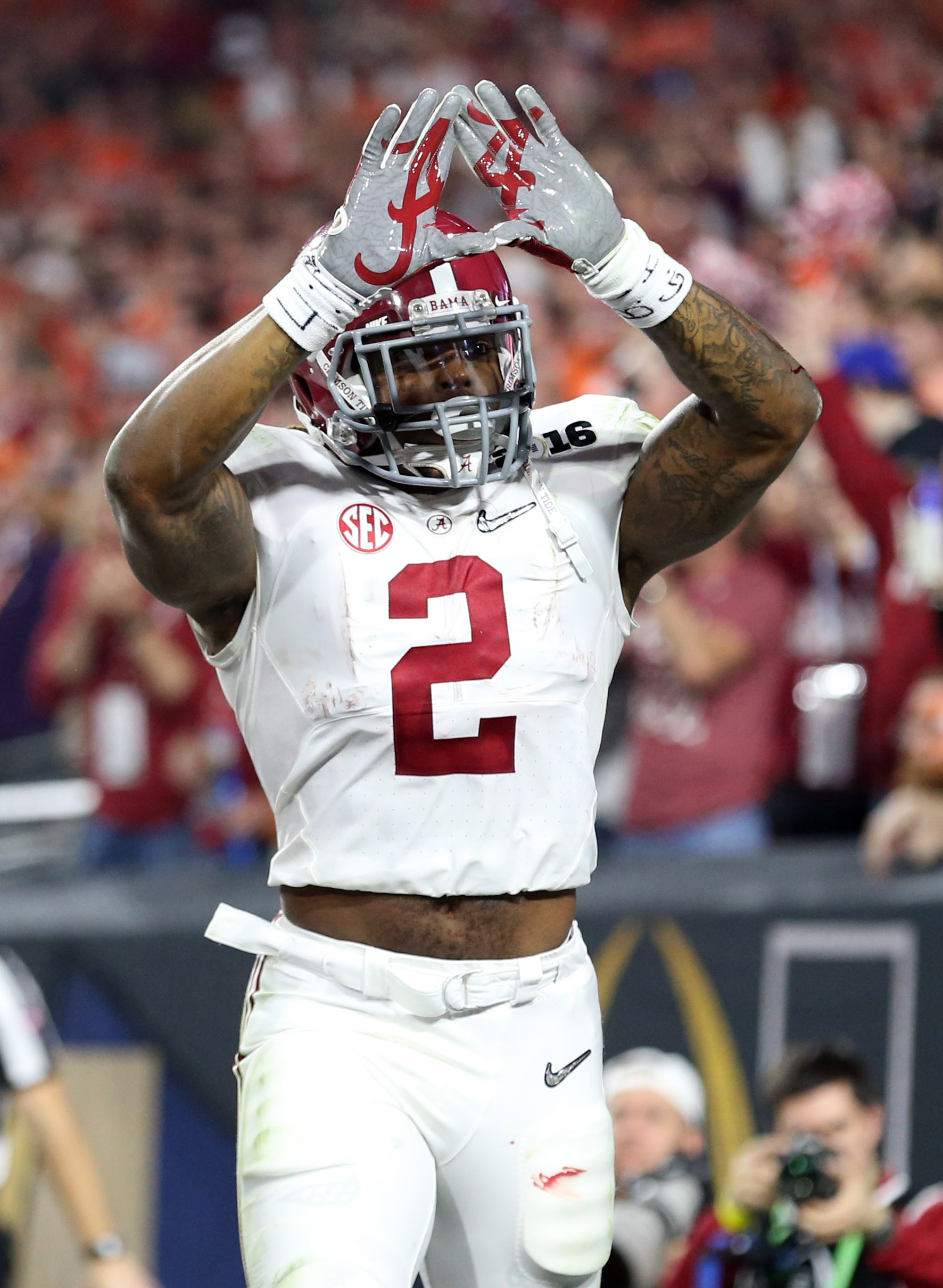 Derrick Henry was a beast in college, and he's pretty good in the pros too. (Photo creds to Pro Football Rumors)
This past Sunday, the Steelers did a fantastic job of limiting Indy running back Frank Gore. Tonight, they'll have to contain DeMarco Murray and Derrick Henry, in addition to Mariota's dual-threat capabilities. Pittsburgh's secondary has been struggling recently with allowing big plays, and Rishard Matthews, Delanie Walker and Taywan Taylor are all capable of gaining large chunks of yardage. To make matters worse, the Steelers are shorthanded in the secondary with Joe Haden out for the next few weeks and Mike Mitchell banged up. The Steelers defensive backfield has struggled as of late, and they are facing a good quarterback. Therefore, it would be unfair to solely rely on Pittsburgh's back line to contain Tennesse, and limiting the run will cushion any blows caused by Mariota and the passing game, as was the case with Jacoby Brissett and the Colts last week.
Key #3: Offense makes a statement
Photo creds to BlackSportsOnline
This week, I wrote that Steelers fans are
overly negative at times.
But one criticism that people have that is valid is that the offense is underperforming. Tonight, the O needs to do something.
Whether that'd be scoring in seven instead of three in the red zone, throwing to Martavis Bryant more often in those situations, using players like Jesse James and James Conner more often, or JuJu Smith-Schuster taking advantage of Logan Ryan's struggles with containing go routes, things need to improve. Ben Roethlisberger once stated a goal for the Steelers to average 30 points per game in a season. Pittsburgh has yet to score 30 in a game in 2017. That could change tonight, and I think it will.
Final Prediction
Tennessee is a promising team that looks primed to win the AFC South. But they are not as good as the Pittsburgh Steelers. I think the Steelers are primed to blossom into a team that not only wins games, but looks pretty good doing it. The Tennessee defense has been pretty rough at times in 2017, and it's up to Big Ben and co. to take advantage of that. Here we go!
Steelers 30, Titans 20